I feel sad? I feel tired? I feel bored?
Não sei o que sinto. . .
É um vazio estranho que suga o ar dos meus pulmões e seca os lábios do meu coração.
Vazio, de amor, de amizade, de família, de pura felicidade, tavez.
Vazio, só se preenche em meros momentos, só não suga os risos e os ventos em épocas de diversão. 
E ainda mais, vazio, adora comida e detesta solidão.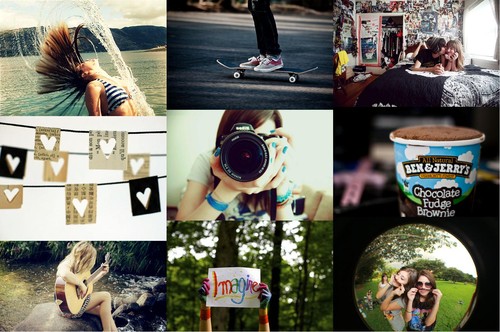 Pictures that make me smile, 'cause they remind me the good vibes of my random life.
PEACE OUT! :b